New investment projects were presented to Alikhan Smailov in the Turkestan region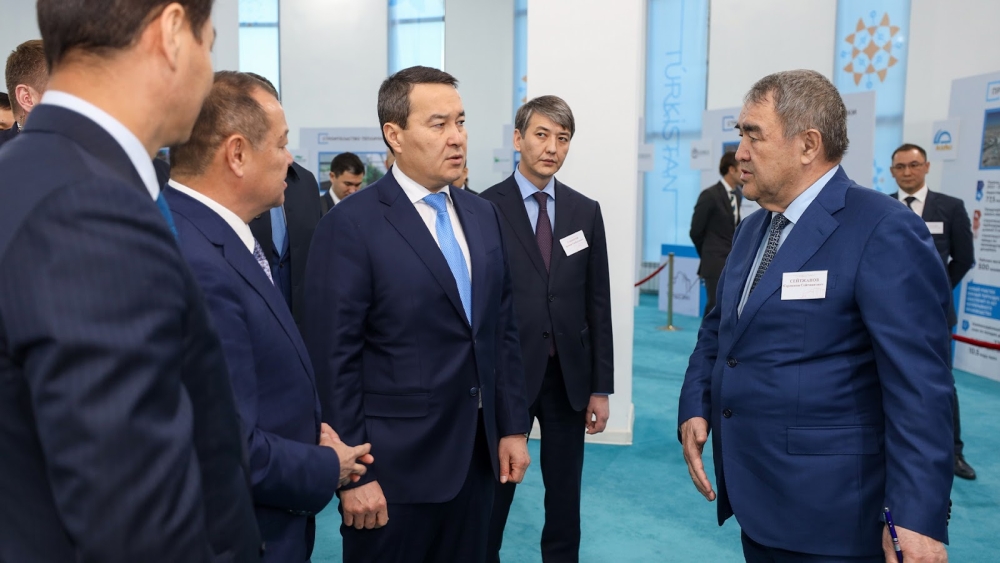 During a working trip to the Turkestan region, Prime Minister of the Republic of Kazakhstan Alikhan Smailov visited the Caravanserai complex, where he held a meeting with investors and representatives of the region's tourism industry.

The Prime Minister was presented with new investment projects for the construction of gas and solar power plants, coal-chemical, petrochemical and sulfuric acid plants, a chemical complex for the production of caustic soda, PVC, calcium carbide and cement, a water conduit with a cascade of hydroelectric power plants on the Ugam River, a greenhouse complex, a feedlot and others.
"All projects are socially and economically important for the region. They will create permanent jobs and significantly increase the volume of industrial output. The akimat of the region needs to take special control over their timely implementation and provide the necessary infrastructure," said Alikhan Smailov.

In particular, according to him, the launch of new power plants will reduce the energy dependence of the southern region, and new agricultural facilities will make a significant contribution to the implementation of the President's instructions to ensure the country's food security.

During the meeting, investors voiced a number of problematic issues that arose while working on projects. Alikhan Smailov instructed government agencies to consider them and provide assistance within the framework of the law.

The Prime Minister was also informed about the pace of development of the tourism industry in the region, the key areas of which are historical, educational, pilgrimage, medical, eco and ethno-tourism. In particular, Alikhan Smailov was presented with the project of the Kaskasu tourist and recreation complex, where summer and winter recreation will be available for about 4 thousand visitors a day.

"The economic efficiency of tourism facilities providing quality services all year round is high. I believe that the Turkestan region has a very great potential in this direction," said Alikhan Smailov.
In addition, he stressed that attention should be paid to the quality training of qualified personnel to work with tourists.

As part of his working trip, the Prime Minister also visited the mausoleum of Khoja Ahmed Yassawi and got acquainted with the improvement of the State Historical and Cultural Museum-Reserve Azret-Sultan.
Source: Official information resource of the Prime Minister of the Republic of Kazakhstan