Hungarian company will build a solar power plant in the Turkestan region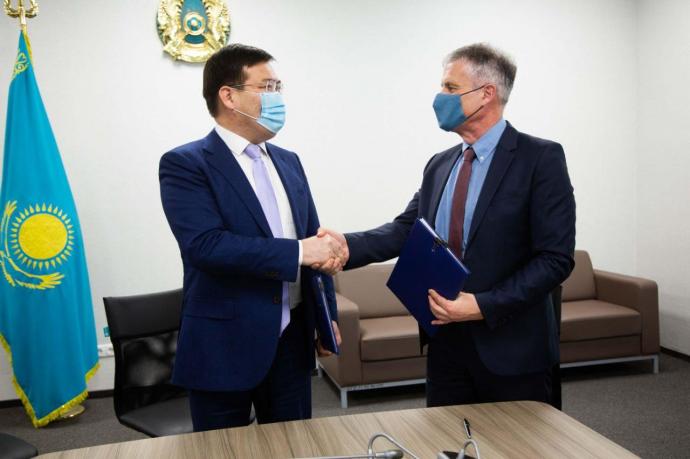 Hungarian investors will build a solar power plant in the Turkestan region. The corresponding trilateral memorandum was signed today between JSC" NC "KAZAKH INVEST", the Akimat of the Turkestan region and the investors of the Globalia Kft company.
According to the document, foreign investors plan to build a solar park with a capacity of 50 MW. The project provides installation of more than 160 thousand monocrystalline solar modules.
"It is not a secret that there is a shortage of electricity in the Turkestan region, which is fed by the northern regions of the country. In this regard, we need to develop alternative energy sources. There is sunny weather for three thousand hours per year and therefore, our region is, of course, the most favorable for the implementation of such projects ", - noted by the regional director of JSC" NC "KAZAKH INVEST" in the Turkestan region Zhanabaev Ersultan.
According to preliminary agreements, the construction of the solar power plant will begin at the beginning of 2022. The implementation of the project will create about 150 jobs. The amount of planned investments is being specified.
"We have made sure that Kazakhstan is a country favorable for investment. When we invest in projects, we are confident that our investments are protected and that they will pay off. We especially appreciate the comprehensive support of KAZAKH INVEST. It is very pleasant that there is such a company in Kazakhstan that is available and open for investors 24/7, "said Gabor Sagi, Chairman of the Board of Globalia Kft, during the event.
It should be noticed that with the support of JSC" NC "KAZAKH INVEST", 15 projects are being implemented in the RES industry for a total of $ 930 million. As part of these projects, it is planned to create solar parks, hydro and wind power plants with a total capacity of 676 MW.