Water purification will be implemented in Kazakhstan by Turkish investors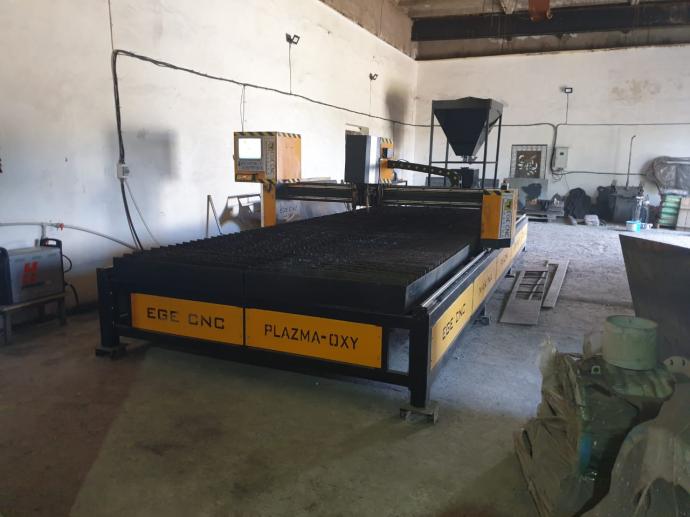 The Turkish company "Kutlar Muhendislik" plans to produce modular treatment plants for drinking and non-drinking water in Turkestan region.
As noted by Regional Director of "KAZAKH INVEST" National Company" JSC in Turkestan region Mr. Dauletkozha Mamyrov, today, with the assistance of the national company, investors have delivered part of the necessary equipment and set to work.
"Our Turkish partners started work by main equipment installation for metal cutting and assembling modular stations. Moreover, several samples of filters and automated installations have brought. By the end of next year, the company plans to establish a full line production of modular drinking water treatment plants in Kazakhstan with a local content later", - added by Mr. Dauletkozha Mamyrov.
After completion of all works and production commencement, the investment amount in the project will be about $1.5 million and will be created about 40 workplaces. The systems at the plant are equipped with the latest technology and have a number of advantages over traditional types of water treatment plants.
"If we compare modular water treatment plants to classic treatment plants, the first one require about 1/5 less installation space. The procedure for removing impurities and water purification fully automated and has a lower cost compared to traditional ones. So the main point that commissioning is carried out in a shorter time", - said Mr. Kenan Kutlar, founder of "Kutlar Muhendislik".
According to experts, the system completely eliminates turbidity, foreign odor, taste, suspended solids, and removes impurities of iron, manganese and other foreign elements. Water quality control is carried out by special devices and sampling at the inlet and outlet of the liquid. The unit can purify up to 20 thousand cubic meters of water per day with a consumption of up to 100 thousand people.